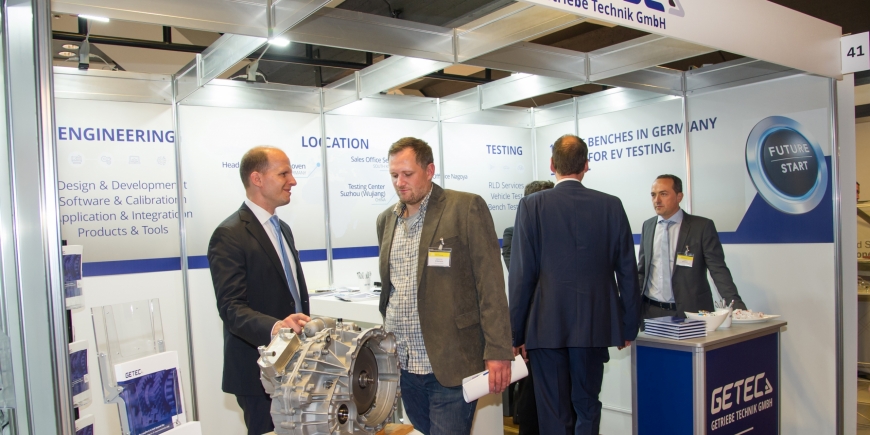 27th Aachener Colloquium Conference (ACK) successful in Aachen, the 8th China ACK will be in Beijing in November
Oct. 9-10, 2018 ACK is successfully held in Aachen. As the one of the most important conferences in Germany, it attracts worldwide experts from auto industry. In this year, 100 technical presentations and additional plenary lectures of high-ranking speakers reflect on a variety of trendsetting themes in vehicle and engine technology. Over 1,800 attendees from more than 28 nations attend the conference.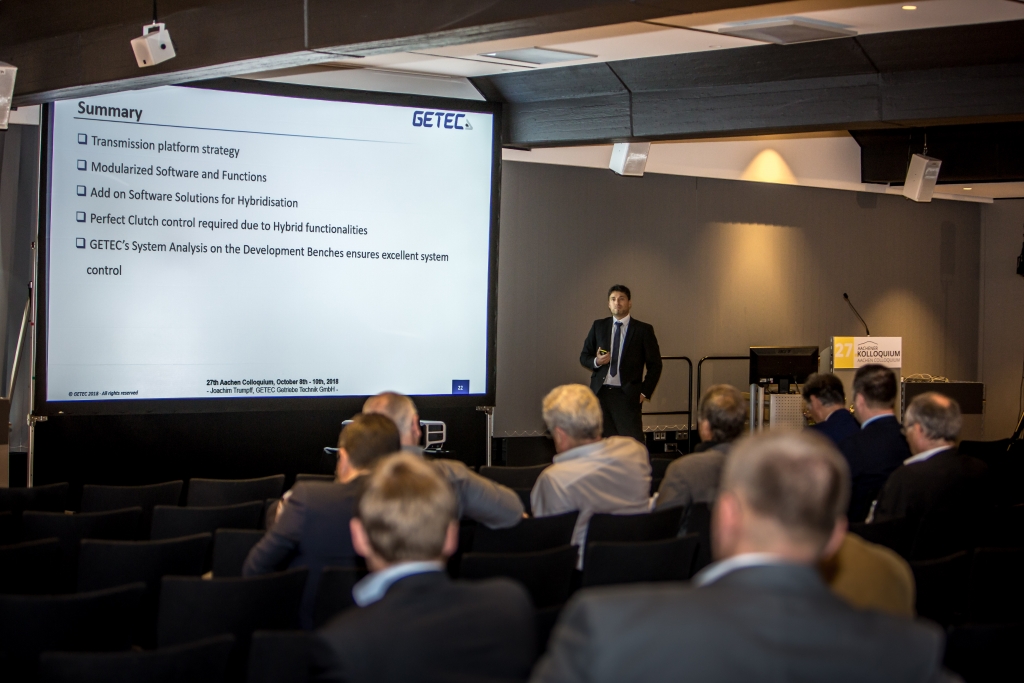 Mr. Trumpff, Manager GETEC Getriebe Technik GmbH presents the speech "Successfully started from 1-100 –A High Efficient Dual Clutch Transmission and its Further Development". With the experience in transmission development, GETEC Getriebe Technik GmbH will provide future research, development and testing for electric and hybrid vehicles. More information is released in company booth during the conference.
GETEC Getriebe Technik GmbH will also hold the speech in 2018 ACK Beijing in November.