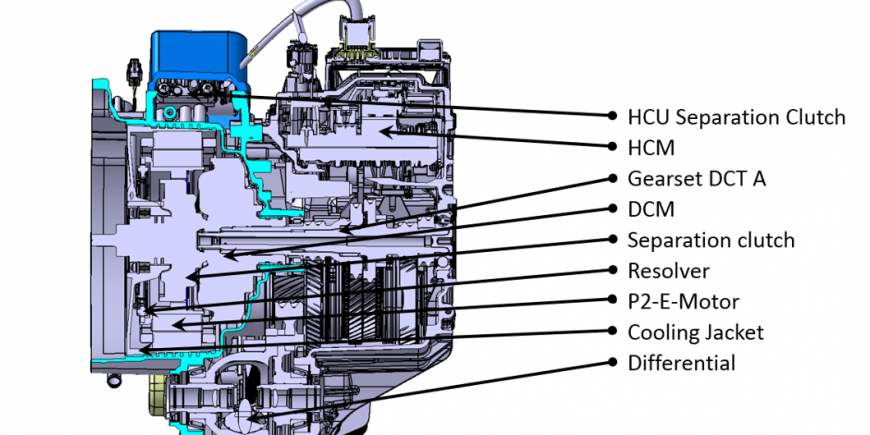 Efficient Dual Clutch Transmission and its Further Development
The hybridization of the conventional drivetrains becomes essential to satisfy the continuously strengthened homologation requirements of the vehicle in terms of emission and fuel consumption. As a kind of positive synergy effect, the hybridization function "boosting" emotionalizes the drivers of passengercars due to a significant increase of the performance feel.
GETEC Getriebe Technik GmbH sees a good potential on stringent DCT further development as well as the new DHT solutions of hybrid.
The downsizing of existing gearbox hardware and the development of a modular hybrid system is the base. The hybrid software, which is an extension of the existing software, as well as the deep system analysis, are the key items to reach the development targets.
Meanwhile, the growing market pressure and the necessity of cost optimization are the main drivers for shorter development times. To overcome this target a modular conception for a gearbox family with add-on solutions is developed by GETEC.