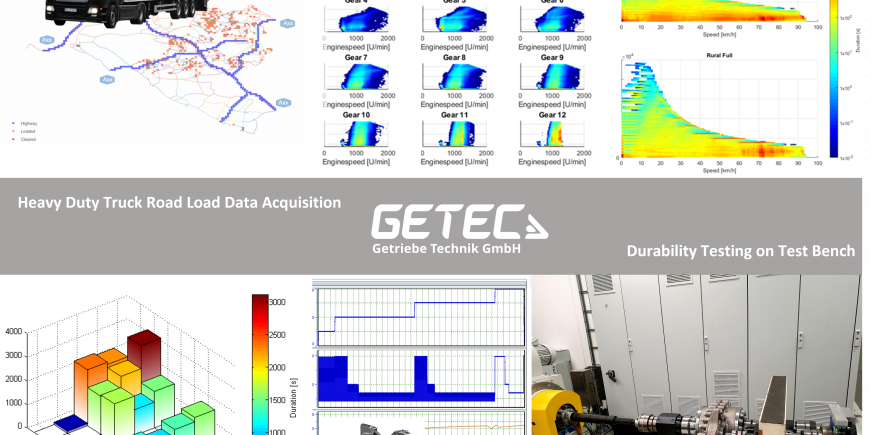 GETEC Reliable engineering and testing service partner
GETEC Getriebe Technik GmbH is glad to be selected by SAF-HOLLAND, GmbH to test the new SAF TRAKr electric trailer axle and its transmission. The SAF TRAKr recuperation axle recovers kinetic energy, which is converted into electric current. This is used to operate auxiliary consumers in the trailer, for example, the cooling unit in coolers. GETEC is testing the durability of the driveline under all extreme situations on our fully automated test rigs 24 hours a day and 365 days a year.
For this durability test, GETEC has developed a specific test cycle based on RLD from real field data. The test runs in 24/7 condition with different climate situations to verify the product's durability.
It is one challenge for quality of product, but it is also one great proof of great qualified product.