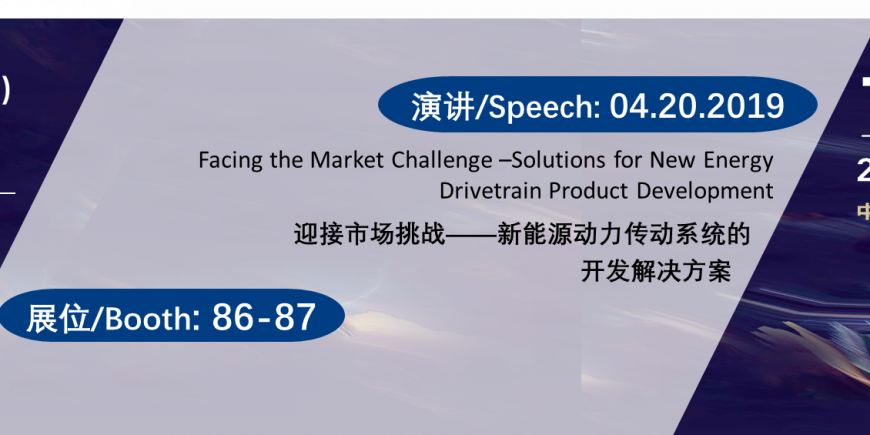 GETEC will present on the 11th TM SYMPOSIUM CHINA
THE 11TH TM SYMPOSIUM CHINA – ICE, (P)HEV AND EV TRANSMISSIONS AND DRIVES (TMC 2019)will be hold in Shanghai in 19~20th April.
The conference will mainly present and discuss electrified drive systems, including hybrid and pure electrical drives, and will pay more attention to the discussion of development, testing and EV drive technologies.
GETEC will take this opportunity to share its experience and solutions in the development of New Energy Driveline System.
Speech
Topic: Facing the Market Challenge – Solutions for New Energy Drivetrain Product Development
Speaker: Mr. Florian Stallforth, Director Research & Development
Date/Time: 11:15-11:40,  20.04.2019
Venue: Parallel Session A
Booth NO.: 86~87
More detail please click : http://en.transmission-china.org/