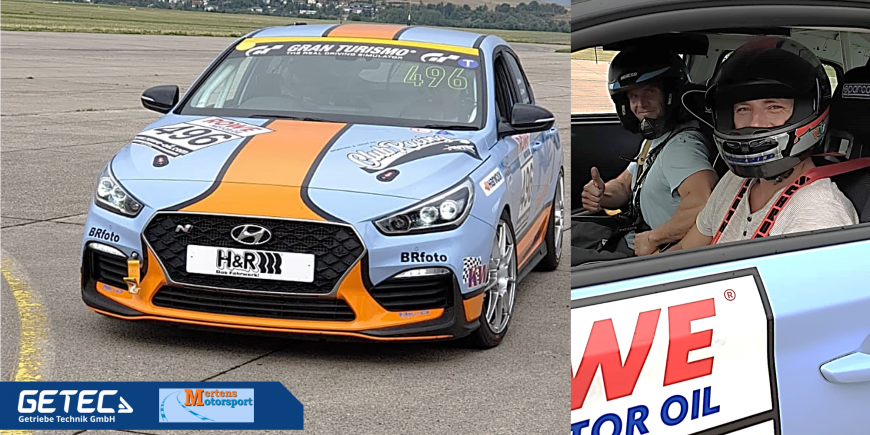 As GETEC Getriebe Technik GmbH, we are proud of the long-term cooperation with our partner network. This allows to solve many different challenges: electric motor development with Krebs's engineers (Jörg Krebs), support on NVH topics together with Prof. Dr.-Ing. habil. Jan-Welm Biermann – who is a worldwide well-known NVH expert and many more.
To continuously extend GETECs' RoadLoadDatabase with Nuerburgring Data, a further long-term partnership with Mertens Motorsport was started in 2020. Mr. Daniel Mertens and his racing team up with GETEC for vehicle testing. We have the possibility to test newly developed parts within track days, training sessions, and for sure on exclusive tests.
Joint driving tests have been done on Test Event Area (TEA) Mendig in 2020. This weekend, we are looking forward to Daniels VLN (NLS2) race (Class VT2, #496, Hyundai i30N Fastback) on Nürburgring Langstrecken-Serie (VLN). First tests are showing the performance is well, and the car feels perfect with the latest optimizations from the winter break.