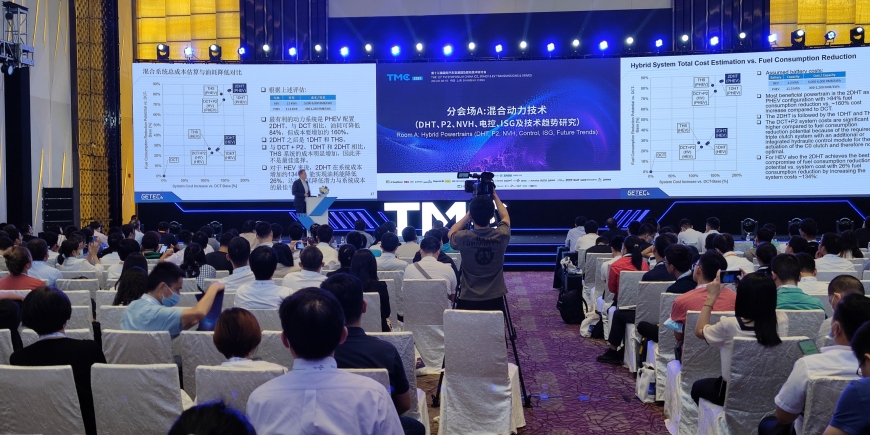 2021 TMC successfully held-China's Economic Recovery in the Post-Epidemic Era
China is still under strict control of the epidemic and therefore allows to hold the TMC as a face-to-face event. The conference has been conducted successfully on July 8th and 9th, 2021 in Shanghai.
The electric drive systems as powertrain solutions will be the priority of the future Chinese automotive industry. This TMC focused on Edrive system technology and discussed the innovative development of transmission and drivetrain technology. Nearly 1,000 experts attended the conference and GETEC had the honor to attend and present our team's research and development results.
For vehicle e-drive, GETEC already has technical solutions in hand: GETEC's self-developed range extender system and highspeed EDS can greatly improve the efficiency of new energy systems and save costs. Based on China's policy, through GETEC's in-depth market research and technical evaluation, the route of China's new energy vehicle development has been analyzed. A deep comparison of the variety of powertrain system solutions applicable to China's new energy vehicle market is given by Mr. Sven Steinwascher in his speech "Which is the best HEV/PHEV technical solution to face future requirements?". As one potential solution, GETEC presented its 2DHT concept to the audience.